WELCOME TO MARZAPANE – ROME
Primordiality, forgotten deeds, perfumes, but above all primitive techniques.
Everything revolves around a powerful engine: fire.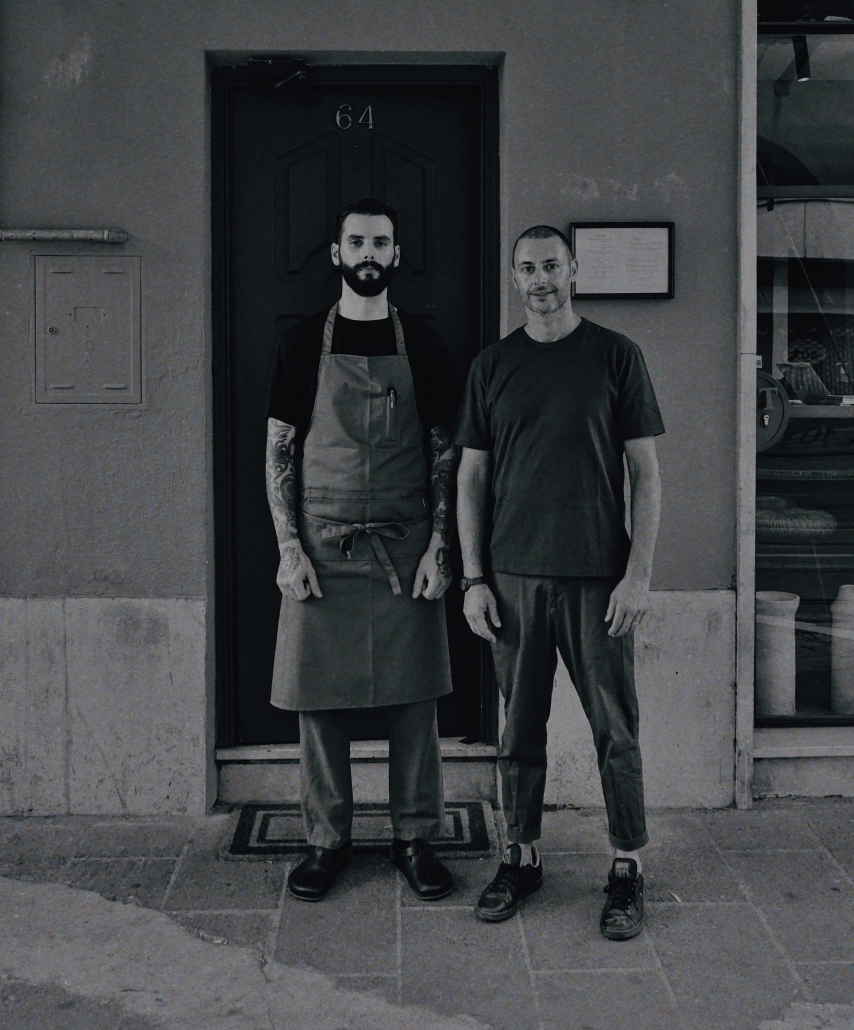 MARIO AND TOMMASO
Driven by the passion for food and wine, for years Mario carries on with deep commitment and total dedication the Marzapane project, which from the 2021 the year of its new headquarter in Flaminia street, has made fire a dominant and essential element.
Methodical and contemporary, Tommaso Tonioni is the new spiritual and cooking guide of this roman corner. Born in Rome in 1989, looks at the world of baking of Gabriele Bonci. Later with Roy Caceres, Valeria Piccini at Da Caino, Victor Arguinzoniz in Basque Country; Discovered the grilled kitchen of Pierre  Gargnaire and in Belgio with Kobe Desramaults ; four years at the side of Anthony Genovese at Il Pagliaccio.
A deep research of the raw material, a retro innovation that leads him to discover new roads going back in the remote past of the territory.
A creativity never end in itself. With its project Arso, which travels in parallel with the Marzapane works, promotes the agricultural and ritual culture of products, nature and small producers that every day spread with virtuosity good practices of rural life.